Small Penis Humiliation – Not Much Man in Manhood
By: Domina Cinara - January 11th, 2010

I admit it, I'm a nasty bitch humiliatrix who loves to crush men and see them cry.
Obviously that's part of why I love small penis humiliation so much.
Yes, it's easy to rip apart a man's ego by going after his male inadequacies.
Easy target or not, a pathetic small cock will always make me laugh my ass off.
Small Penis Humiliation
(By: Domina Cinara) Okay, at the moment of writing this, I haven't fully jumped into taking dominatrix phone sex calls again. I'm still getting technical things set up so I'm busy with all that. A couple days more and everything will be ready and I'll make the "official" announcement and post a schedule.
But, I have opened up this site and a couple of others, just to get them running… and sure enough, I'm already starting to get calls, even though I haven't done any promoting yet. You just gotta love the dedication and vigilance of the devoted male sex slave ~laughs~.
While I've of course been doing orgasm denial and strapon sex calls… a significant majority of the femdom phone sex sessions I've done so far have been small penis humiliation… which has been fantastic since I love ripping small cock losers apart for not having much "man" in their "manhood".
People are often surprised when I tell them how popular small penis humiliation is… "people" being non-dominatrix types and those not seriously into fetish sex or familiar with the BDSM scene. They can't see why so many men would enjoy being insulted in that way, when men in general are very self-conscious about their penis length. It's simple… it's that very self-consciousness that makes it so popular. The more self-conscious one is about something, the stronger a weapon it is against them. Thus small penis humiliation is a very exciting thing to those who get off on degradation. Being laughed at for having a small cock is something that makes a man feel very exposed, vulnerable and worthless. It's a target almost too easy to attack… but that doesn't make it any less fun for a cruel humiliatrix like me to do! ~laughs~.
As easy as it obviously is to bring a man to his knees with a ballbusting kick to the groin… it's just as easy to knock a man down through shredding his self esteem by attacking the length of his cock. But even if there's no challenge in it, it's still funny as all hell and always will be ~grinz evil~ . And even if I can't see the guy's miserable small penis because it's a dominatrix phone sex call and not face to face, it's still damn well worth it ~laughs~ Male humiliation always is.
Or in other words…
While I've been getting the final preparations ready for doing dominatrix phone sex again… I've been laughing my ass off on the calls I'm already having. Small penis humiliation is the perfect comic relief for any business woman… so you're welcome to bring it on you pathetic micro dick bitches!
Come to think of it… might be a good idea to have a stable of small cock slave boys that I rent out to professional women like a humiliatrix pimp. Small penis punching bags that successful business women could vent daily stress on through cruel male humiliation ~grinz evil~. I'd pocket all the money of course since a man with a little dick is about as worthless as they come.


Domina Cinara
Femdom Stories – Erotic Audio
Dominatrix Phone Sex
1-877-274-8292

I have all different kinds of femdom stories I could tell…
Being a dominatrix, and someone who loves BDSM and bondage sex…
I'm always doing something to someone, so I've got lots to talk about.
But it's difficult to tell small penis humiliation stories… they're just too short ~grinz~.

Listed Under: Dominatrix Phone Sex, Small Penis Humiliation
Tags: Dominatrix, Humiliatrix, Male Humiliation, Phone Sex, Small Cock
Comments (0)
Speak to the Dominatrix -
Dominatrix Phone Sex
Domina Cinara
1-877-274-8292

$2.49 minute
10 minute minimum
Book 60mins get 10mins FREE
Toll Free - No Connect Fee
Credit Card Only - Discreet
My Schedule
Phone Sex Schedule
Email Address
DominaCinara@gmail.com
Instant Message
YIM - DominaCinara
AIM - DominaCinara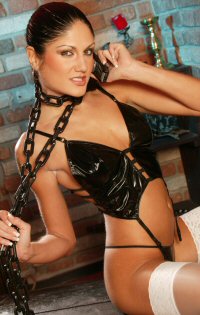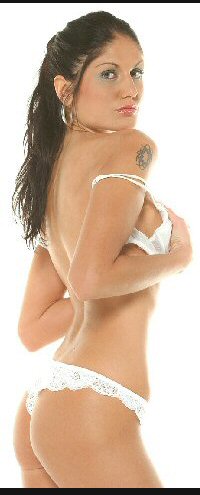 BDSM Sex Dates
Fetish Singles Dating
Real Girls Looking For You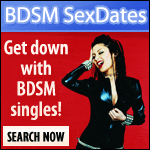 The English Mansion
Extreme Femdom Erotica
Dominatrix Pictures and Movies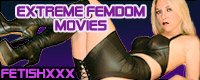 Strapon Tryouts
Extreme Femdom Strapon Sex
Free Videos and Pictures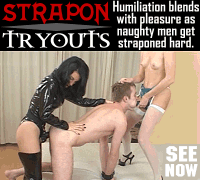 Cruel Humiliatrix
Bad Young Girls Love...
Small Penis Humiliation
ImLive Fetish
Sexy Dominatrix Goddesses
Live on Webcam
Hundreds To Choose From

The Absolute Best Femdom Phone Sex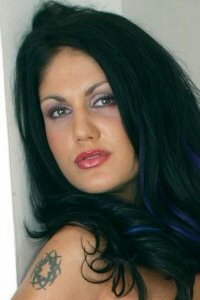 Call Domina Cinara Now
1-877-274-8292
$1.99 minute
10 minute minimum
Book 60mins get 10mins FREE
Toll Free - No Connect Fee
Credit Card Only - Discreet