My New Dominatrix Phone Sex Number
By: Domina Cinara - January 14th, 2010

When the Himalayan peasant meets the he-bear in his pride,
He shouts to scare the monster, who will often turn aside.
But the she-bear thus accosted rends the peasant tooth and nail,
For the female of the species is more deadly than the male.
- Rudyard Kipling – "The Female of the Species" (1911)
Dominatrix Phone Sex
(By: Domina Cinara) Here's the official announcement you've been waiting for – my new dominatrix phone sex number is up and I'm taking calls once again. I've been testing the system for the last couple weeks so I know everything is working fine and ready to go.
My phone sex number is -
1-877-274-8292
The extension will take you directly to me so there are no operators or dispatchers to talk to.
I'm doing things on my own now so I have much more flexibility when it comes to scheduling and appointments…and more importantly… when you call to talk to me, you will get me.
Calls are $1.99 per minute
10 minute minimum.
And if you book 60 minutes
you'll get 10 minutes for free.
I've already added a Schedule to this blog… the times listed there are not the only times I will take dominatrix phone sex calls, they're just the most regular times I will be available. Read my Phone Sex Schedule page for more information.
I tend to log in often when I'm home and I go to bed late, so you're free to try calling anytime. If I don't pick up or the line's busy, you can leave a message on my voicemail or contact me through Email or IM.
This is the only phone sex number I am using.
And I am the only person using it – It's direct to me.
I take appointments, so if you want to schedule a dominatrix phone sex call in advance, just send a note and we will set something up.
You can contact me about any questions you may have, especially regarding specific fetish fantasies. Honest questions are fine… but don't try playing games with me. I'll know what you're up to and the only time wasted will be your own.
I only do femdom phone sex, so don't bother asking about things that don't somehow fit under female domination. Subjects like guided masturbation, orgasm denial, fetish teasing, etc. are of course fine, but don't expect me to suck your prick or bend over for you… it's not gonna happen. The only cock that's gonna get sucked is my huge strapon… and the only thing that's going to get bent over is you before I fuck you up your slave ass for being stupid enough to think I'd get on my knees and suck any male moron's small penis.
I like role-playing sexual fantasies, so long as they are consistent with the female domination theme. I like to push limits so I don't mind extreme things.
I'm not squeamish so don't be shy… what you're into is probably far more tame than the shit I truly enjoy doing in real life… so let's get nasty and have some real fun ~grinz evil~


Domina Cinara
Femdom Stories – Erotic Audio
Dominatrix Phone Sex
1-877-274-8292

I'm looking forward to hearing from all the boys I've talked to in the past.
I've grown to love doing dominatrix phone sex…
And the main reason for that is the sexy, dirty fun I've had…
With the male sex slaves I've met through this.

The Absolute Best in Dominatrix Phone Sex – Domina Cinara
From Sexy Tease and Denial Play and Guided Masturbation…
To Extreme Forced Femdom Fantasies For Advanced Sex Slaves.

Listed Under: Dominatrix Phone Sex
Tags: Domina Cinara, Dominatrix, Phone Sex
Comments (2)
Speak to the Dominatrix -
Dominatrix Phone Sex
Domina Cinara
1-877-274-8292

$2.49 minute
10 minute minimum
Book 60mins get 10mins FREE
Toll Free - No Connect Fee
Credit Card Only - Discreet
My Schedule
Phone Sex Schedule
Email Address
DominaCinara@gmail.com
Instant Message
YIM - DominaCinara
AIM - DominaCinara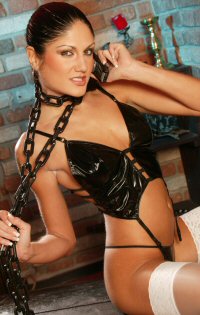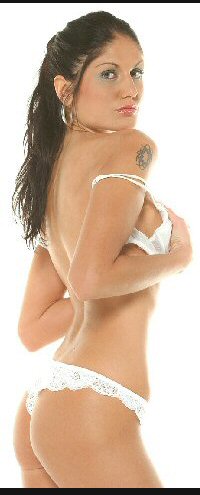 BDSM Sex Dates
Fetish Singles Dating
Real Girls Looking For You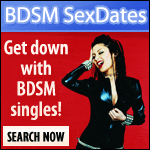 The English Mansion
Extreme Femdom Erotica
Dominatrix Pictures and Movies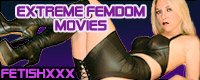 Strapon Tryouts
Extreme Femdom Strapon Sex
Free Videos and Pictures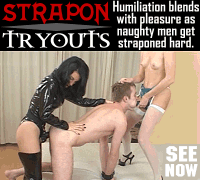 Cruel Humiliatrix
Bad Young Girls Love...
Small Penis Humiliation
ImLive Fetish
Sexy Dominatrix Goddesses
Live on Webcam
Hundreds To Choose From

The Absolute Best Femdom Phone Sex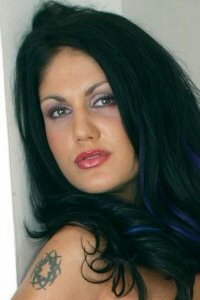 Call Domina Cinara Now
1-877-274-8292
$1.99 minute
10 minute minimum
Book 60mins get 10mins FREE
Toll Free - No Connect Fee
Credit Card Only - Discreet