Using Orgasm Denial to Tease and Break a Man
By: Domina Cinara - January 18th, 2010

The male is so very vulnerable to the female when it comes to sex.
Don't kid yourself boys… you ain't that tough, and you aren't in control.
A cock is nothing more than a leash waiting for it's owner's tight fist.
And tease and denial is the method by which the male animal is taught.
Orgasm Denial
(By: Domina Cinara) There's just something so good about making a man suffer on the edge of orgasm… suffer until he's so frantic with the desperate need to cum that he starts babbling and begging like a helpless fool ~laughs~. It's a point that has to be built to over time, but once reached, it's a show I wouldn't miss for the world.
Orgasm denial is an integral part of any femdom relationship, be it a single cock stroking session with a masturbatrix, or the daily life of an owned male sex slave. Sexual domination through strict cock control is a fundamental way of teaching a man the meaning of the word obedience. The classic carrot and stick approach, exploiting the weaknesses of male sexuality and the vulnerability of the aroused penis.
My approach to orgasm denial varies with the subject at hand, based on – what I deem necessary to achieve desired goals… and what I want to enjoy at the moment, in terms of my victim's groveling discomfort. This holds true for both the male and female sex slave – I'm equal opportunity when it comes to tease and denial games, though I must admit men are much more pathetic when writhing under the cruel fist of a masturbatrix.
It's the power to withhold what you've built up so bad a want to have in the other person… and then the power to give that which they would do anything to be allowed to enjoy. I love it. And the more I can mess with it, the more fun it is for me. But that's a common theme throughout all my femdom stories and exploits ~laughs~, in many wonderfully varied ways.
I've said before that cock control equals control of the male animal. As the more simple minded half of the species – you've heard it said many times before that man thinks with the small brain in his small penis – it stands to reason that a dominatrix would take control of that which guides the primary impulses of the animal… assuming one would even want to possess such a miserable thing in the first place ~grinz~. When cock domination is fully achieved, the male will quickly become the docile pet nature intends him to be (excepting when he's fighting with others of his sex, but dogs will be dogs so that's to be expected).
So here's the simple mantra for all of you reading this – You don't cum without permission… and when told to cum, you do so on command. Whether you are into orgasm denial or not – read it, remember it, live it.
Hell, don't even think about cock stroking until I've told you to… better safe than sorry.


Domina Cinara
Femdom Stories – Erotic Audio
Dominatrix Phone Sex
1-877-274-8292

I love to tease men, slowly twisting them around my fingers…
But the thing is… I'm not just some cock tease who leads men on…
I intend to do every nasty, dirty, evil thing that comes to my mind…
Sexy tease and denial games are just a cute way to get things started.
When the ropes get pulled tight around you wrists… I'm not going to stop.
ImLive Cam Sex Shows – Watch Her Tease and Masturbate Just For You.
Hundreds of Hot Young Girls To Choose From – Every Fetish Explored.
You Don't Need A Webcam To Talk To Her And Enjoy The Show.
But You Can Connect Your Webcam To Let Her Enjoy Watching You Too.

Listed Under: Tease and Denial
Tags: Cock Control, Cock Stroking, Masturbatrix, Orgasm Denial
Comments (2)
Speak to the Dominatrix -
Dominatrix Phone Sex
Domina Cinara
1-877-274-8292

$2.49 minute
10 minute minimum
Book 60mins get 10mins FREE
Toll Free - No Connect Fee
Credit Card Only - Discreet
My Schedule
Phone Sex Schedule
Email Address
DominaCinara@gmail.com
Instant Message
YIM - DominaCinara
AIM - DominaCinara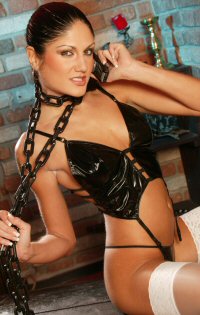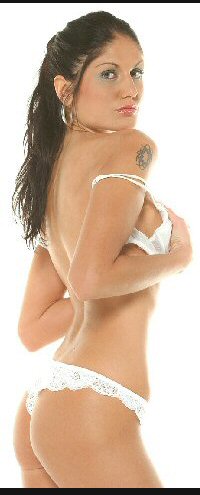 BDSM Sex Dates
Fetish Singles Dating
Real Girls Looking For You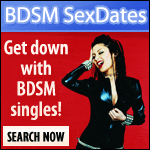 The English Mansion
Extreme Femdom Erotica
Dominatrix Pictures and Movies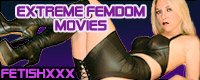 Strapon Tryouts
Extreme Femdom Strapon Sex
Free Videos and Pictures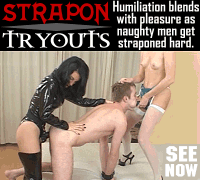 Cruel Humiliatrix
Bad Young Girls Love...
Small Penis Humiliation
ImLive Fetish
Sexy Dominatrix Goddesses
Live on Webcam
Hundreds To Choose From

The Absolute Best Femdom Phone Sex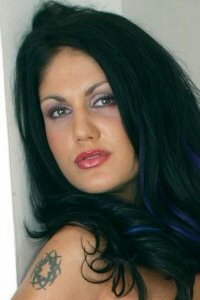 Call Domina Cinara Now
1-877-274-8292
$1.99 minute
10 minute minimum
Book 60mins get 10mins FREE
Toll Free - No Connect Fee
Credit Card Only - Discreet