Femdom Stories – Violated In The Park – Part I
By: Domina Cinara - January 20th, 2010

One thing that gets my pussy hot and wet really fast…
Is that look in a man's eyes when he first sees the size of the strapon I'm wearing…
Not just any man, I mean an anal virgin who had no idea what he was getting into…
And who let you tie him up before you slipped into that harness ~grinz~
The horror in his eyes, followed by the frantic struggles to escape – I so love it!
Violated in The Park – Part I – "I Was In A Nasty Mood"
Femdom Strapon Stories
(By: Domina Cinara) So a few nights ago I was feeling particularly nasty and worked up. I had done a few hours worth of dominatrix phone sex calls earlier on, and that had gotten me in the mood for something more. The hot femdom stories I played out with my callers had me wanting the real thing in a very bad way.
I slipped out of the comfy clothes I was wearing, and changed into a pair of black thigh high leather boots… a very tight, blood red dress – sleeveless and short, ending a few inches above the boots… and soft, skin-tight long leather gloves – the kind that fit the fingers perfectly and run almost up to the elbows.
Seeing me you'd say I looked hot as hell and ready for sex… but when I put on thigh high boots and long leather gloves, it really means I'm armed and ready for business.
After admiring myself in the mirror (I love to look at myself and masturbate – imagining me fucking me ~laughs~ now those would be some twisted ass femdom stories to tell… I am so damn sick!!… I swear, if I had a twin sister I really would be destined for hell ~grinz wicked evil~) I tied my hair back tight with a piece of leather cord, letting the gathered length run down the middle of my back… and did my eyes black to fit the nasty mood I was in… while my lips were a deep rich red, just like my nails and dress.
I got a pair of handcuffs and added them to the pair I normally carry in my purse.
I was ready to go, and about to walk out the door when I felt that need come over me. Everyone has something they're addicted to in some way… and while I am the epitome of self discipline in so many ways, I do give in badly to one addiction in particular – my love of femdom strapon sex. Actually, it's not just that form of anal sex I love, I like wearing huge dildo cocks even when there's no ass or pussy I plan to fuck. A true strapon Domina loves the feel of her special pets very much, and wants them close to her as often as possible ~grinz evil~ This need to slip into a tight harness came over me just as I was about to leave… and with that I knew exactly what I would be doing tonight. I was already dressed and couldn't wear a strapon under what I had on, so I selected a huge dildo from my collection, along with a simple harness it would fit into and dumped them both into my handbag with the handcuffs.
Now, I was ready to go.
I called for my driver (a driver is an absolute must, wherever I live – I can drive myself but I just don't think it's fitting for a dominatrix of my stature to do anything like that excepting when absolutely necessary)… and went to a club downtown that I've never been to before. Not a BDSM club and nothing femdom going on there, just some shithole nearby that looked clean enough for me to grace with my presence.
(Part II will be linked from here – Femdom Stories – when it's up)


Domina Cinara
Femdom Stories – Erotic Audio
Strapon Dominatrix Phone Sex
1-877-274-8292

For me, strapon sex is all about my satisfaction – the slave is just a toy to be used.
But that doesn't mean I don't like giving a man a deep anal orgasm.
It's just that I don't do it to get him off… I do it because I like it.
I like that feeling of power you get when you make a man's ass cum hard.
And the shame he feels afterwards from having an anal orgasm.

Listed Under: Strapon Sex
Tags: Anal Sex, Dominatrix, Femdom Erotica, Femdom Stories, Huge Dildo, Long Leather Gloves, Strapon Dominatrix, Thigh High Boots
Comments (2)
Speak to the Dominatrix -
Dominatrix Phone Sex
Domina Cinara
1-877-274-8292

$2.49 minute
10 minute minimum
Book 60mins get 10mins FREE
Toll Free - No Connect Fee
Credit Card Only - Discreet
My Schedule
Phone Sex Schedule
Email Address
DominaCinara@gmail.com
Instant Message
YIM - DominaCinara
AIM - DominaCinara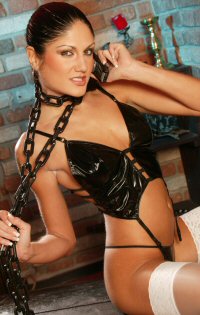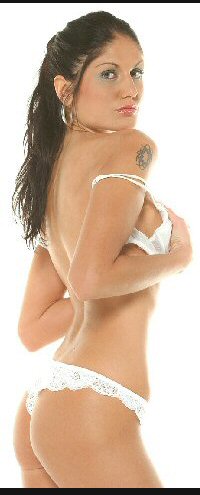 BDSM Sex Dates
Fetish Singles Dating
Real Girls Looking For You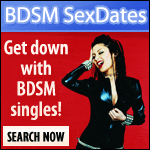 The English Mansion
Extreme Femdom Erotica
Dominatrix Pictures and Movies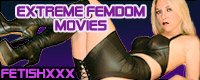 Strapon Tryouts
Extreme Femdom Strapon Sex
Free Videos and Pictures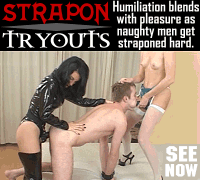 Cruel Humiliatrix
Bad Young Girls Love...
Small Penis Humiliation
ImLive Fetish
Sexy Dominatrix Goddesses
Live on Webcam
Hundreds To Choose From

The Absolute Best Femdom Phone Sex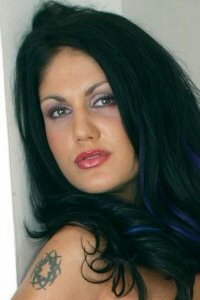 Call Domina Cinara Now
1-877-274-8292
$1.99 minute
10 minute minimum
Book 60mins get 10mins FREE
Toll Free - No Connect Fee
Credit Card Only - Discreet