From Foot Torture to Female Foot Worship
By: Domina Cinara - January 27th, 2010

Foot worship is an excellent display of the acceptance of female domination.
To grovel at the feet of a Goddess is to declare the superiority of the female.
And subsequently, the obvious inferiority of the male.
Not that the inferior sex doesn't have it's purposes, so long as it knows it's place.
Dominatrix Stories
(By: Domina Cinara) My first serious exposure to foot fetishism was back when I was around 19 years old. I was working as an apprentice to a then rather well known professional dominatrix (I've written extensively about her in the past and plan to repeat much of that and more here). As I've said of that time, I had learned very young that I was a female sexual sadist and didn't hesitate to embrace what I found inside of myself. Female domination came naturally to me, and with it the want to have power of pretty much every form over others. When I came into contact with the femdom BDSM scene in NYC, I immersed myself in what I had found, seeking to refine and develop the instincts within me that I so enjoyed. This was the basis of my relationship with my domina mentor… along with the strong sexual attraction that existed between us, and my own want to learn more about the professional side of BDSM.
As apprentice to this impressive woman (I was not submissive to her – in or out of bed) there is much that I learned, but she wasn't the only dominatrix whose methods I studied. Her position in the femdom BDSM scene had built her many connections with other serious practitioners of the art of the sexual sadist… some being exceptionally skilled in specific fetish interests. One of these was a stunning ebony dominatrix who was a true foot fetish Goddess.
I already had a good understanding of how sensitive and erotic the female foot could be… but my focus then was more on how I could exploit the sensitivity of the foot when playing with a female pet. Foot worship, of the form a slave would perform for a dominatrix, hadn't caught my interest yet… foot torture very much had (with girls it was more teasing, building occasionally when I wanted to see them cry… but with boys…). And in the case of my male sex slaves the word "erotic" is too tame to reflect what I enjoyed doing to their feet.
It made sense that foot worship was a very strong display of female domination – the basic act of kneeling down and kissing someone's feet is itself a powerful display of submission and deference to the other's superiority. When you add to it the erotic attraction that a true foot slave has for sexy female feet, then you've taken an act of obeisance into the realm of fetish. But at that time in my life – I was still a teenager, if legal one – I was even more "hands on" in my femdom activities than I am now. Sexual torture was an addiction and the infliction of pain was something I gave myself fully to, in ways less disciplined than I do now. I wanted to do things to people, less than have them done to or for me… and the more extreme those things were, the better. So foot worship hadn't caught my interest up until then.
This ebony mistress I made the acquaintance of was a tall dominatrix like me – I'd say roughly 5' 9" tall, though I never saw her stand in anything but sexy stiletto heels. The only time she was ever barefoot was when she was sitting or lying down (more often in that case, she was shoeless but in stockings). She was very much a specialist, involving herself exclusively with foot fetish slaves and could tease them to a point it seemed like torture. That was the sum of her clientele and she'd built a solid reputation in those circles. She did some other things – hand and leg fetish for example – but her focus was on her feet and the training of slaves to worship and serve them.
Continued here – Foot Fetish Phone Sex


Domina Cinara
Femdom Stories – Erotic Audio
Female Domination Phone Sex
1-877-274-8292

Foot torture has always been a secret fetish of mine.
The sensitivity of the feet makes them the perfect target for the female sexual sadist.
The application of a switch to the bare soles can produce wonderful results…
As can the use of fire in close proximity to tease the toes and sensitive arch.
And since one is dependent upon them for walking…
Foot torture is the masochistic gift that keeps on giving… with every step.
Under Feet – Foot Worship Fantasies Come Alive – Free Pictures and Movies.
Sexy Long Legs In Stockings and Stiletto Heels Demanding Worship.
Soft Smooth Skin, and Delicate Bare Feet That Ache to Be Kissed.
The Ultimate Foot Fetish Site Designed By Men and Women Just Like You.

Listed Under: Female Domination, Foot Fetish
Tags: Domina Cinara, Dominatrix, Female Superiority, Femdom Erotica, Foot Worship, Stiletto Heels
Comments (0)
Speak to the Dominatrix -
Dominatrix Phone Sex
Domina Cinara
1-877-274-8292

$2.49 minute
10 minute minimum
Book 60mins get 10mins FREE
Toll Free - No Connect Fee
Credit Card Only - Discreet
My Schedule
Phone Sex Schedule
Email Address
DominaCinara@gmail.com
Instant Message
YIM - DominaCinara
AIM - DominaCinara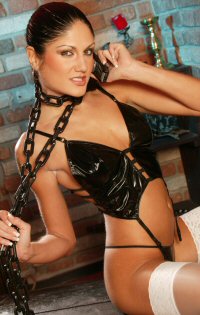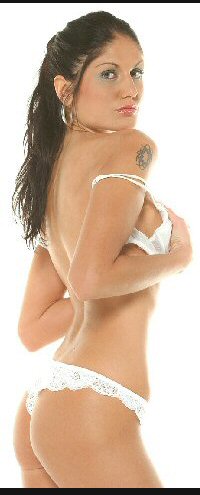 BDSM Sex Dates
Fetish Singles Dating
Real Girls Looking For You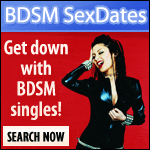 The English Mansion
Extreme Femdom Erotica
Dominatrix Pictures and Movies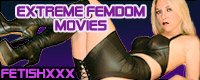 Strapon Tryouts
Extreme Femdom Strapon Sex
Free Videos and Pictures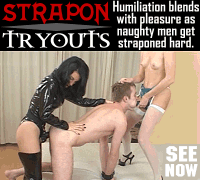 Cruel Humiliatrix
Bad Young Girls Love...
Small Penis Humiliation
ImLive Fetish
Sexy Dominatrix Goddesses
Live on Webcam
Hundreds To Choose From

The Absolute Best Femdom Phone Sex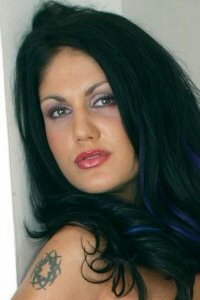 Call Domina Cinara Now
1-877-274-8292
$1.99 minute
10 minute minimum
Book 60mins get 10mins FREE
Toll Free - No Connect Fee
Credit Card Only - Discreet