Puppy Slave Gets Her Reward – Lesbian Domination
By: Domina Cinara - February 17th, 2010

One of the many possibilities within female domination is objectification.
This is essentially a training process intent on the transformation of a person…
From human individual to object used for its owner's pleasure.
My puppy slut is a variation on this, being a young girl reduced to animal state…
Further conditioned to be a highly sexual object existing for my use.

Puppy Slave Valentine – Part II – "Puppy's Huge Surprise"
Lesbian Domination Stories

(By: Strapon Domina Cinara) After a wonderfully exhausting Valentine's Day afternoon of facesitting and ass worship, I curled up into a ball with my puppy slave and fell asleep for a few hours. The best thing about lesbian sex is that girls can go at for what feels like forever, enjoying orgasm after orgasm… and that's exactly what we had done. A nice nap would get us ready for the second half of the day's festivities, where I would be doing the driving ~grinz~.
(The sexual performance of the male is obviously much more limited in duration than that of the female, no matter what any bloated bag of penis having hot air would like to think. It's another example of the obviousness of female superiority, and another reason why men only have worth as slaves. A dominatrix can find an equal in one of her own sex… but the only way she can truly enjoy the inferior male is by having him kneel at her feet. Sex with a man is meant to be sadistic and exploitative… the woman using and abusing the whole of the male slave body for her pleasure.)
I awoke before she did… lazy puppy would sleep all day if I let her… and I carefully climbed out of bed, making sure not to wake her, so I could go get her surprise.
Now, as I said in my last post – my puppy girl loves femdom strapon sex… actually she loves anal sex in general but it's her beautiful strapon domina she craves most of all. Every time I buy a new dildo, she begs and whimpers to have her dirty hole be the first it's used on (I'd say there are lesbian domination stories I could tell involving her and just about every dildo, butt plug, latex fist, set of anal beads, etc. that I own ~laughs~). For Valentine's Day I had bought a huge dildo just for her… a foot of thick glossy black shaft with 6 evenly spaced rings… and another 7 inches set on the inside that would fit nicely inside of my pussy.
I knew the size and shape of it would make her asshole ache with an uncontrollable need for anal sex the instant she saw it. Her eyes glass over when she sees I have a big cock for her, and she starts panting and yipping as the craving in her body takes over. She has such a greedy slut ass… I've seen her literally claw at other slaves to be the first to get a big shaft inside of her. There have been times that I've had to beat her back into place when she gets to be too much. Collar and leash are a must for her during any kind of group sex. It's not that she lacks discipline – I trained her to be this way. I want her to be a sex obsessed puppy slut, and I love it when she gets out of control due to it. A few good slaps and a hard yank on her leash usually brings her around.
It took a little time to get into the strapon harness – double ended dildos always take a little adjusting to set right. My pussy and clit were still very sensitive from our earlier femdom facesitting session… so sliding the interior shaft inside of me felt almost too good. As I was pulling the harness straps tight, a few inches of the dildo popped back out… pushing it back in felt so good that I ended up standing there a few minutes with my legs spread wide, sliding the dildo in and out of my wet pussy. I could have had another orgasm then, but I wasn't going to waste myself on masturbation when my puppy slave's asshole was waiting for me in the other room.
I forced the interior dildo in my wet pussy as far as it could go, then I finished setting the harness on me tight to keep it deep in. Wearing nothing but that double harness, with twelve inches of strapon cock bouncing between my legs, I walked back into my bedroom to where my puppy slave still slept.
This was going to be a two part story but it's going to take at least a third to finish… when this link is active – lesbian domination – the next post will be up.


Domina Cinara
Femdom Stories – Erotic Audio
Strapon Dominatrix Phone Sex
1-877-274-8292


When I was still a teenager learning about BDSM, I had an interesting conversation with another dominatrix on the topic of lesbian domination.
Since a male slave is just an object, you can use one on a female slave and still call it lesbian domination. The focus is on what the dominant woman is doing to the submissive girl. The male is just an irrelevant animal – a device being used by the dominatrix on the female slave. The key point is that while the sex act itself would be forced heterosexual… the overall scene would still be that of lesbian domination.
Just like a forced bi session under the direction of a dominatrix is still a female domination scene… even if it's anal sex between two men, the domina is the one directing.

Listed Under: Female Domination, Strapon Sex
Tags: Anal Sex, Dominatrix, Femdom Stories, Huge Dildo, Lesbian Domination, Puppy Slave, Strapon Dominatrix
Comments (3)
Speak to the Dominatrix -
Dominatrix Phone Sex
Domina Cinara
1-877-274-8292

$2.49 minute
10 minute minimum
Book 60mins get 10mins FREE
Toll Free - No Connect Fee
Credit Card Only - Discreet
My Schedule
Phone Sex Schedule
Email Address
DominaCinara@gmail.com
Instant Message
YIM - DominaCinara
AIM - DominaCinara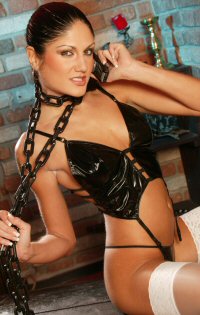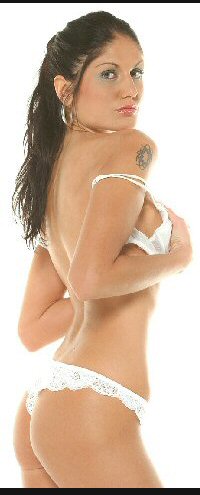 BDSM Sex Dates
Fetish Singles Dating
Real Girls Looking For You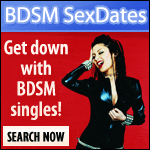 The English Mansion
Extreme Femdom Erotica
Dominatrix Pictures and Movies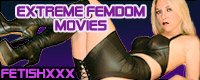 Strapon Tryouts
Extreme Femdom Strapon Sex
Free Videos and Pictures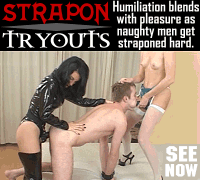 Cruel Humiliatrix
Bad Young Girls Love...
Small Penis Humiliation
ImLive Fetish
Sexy Dominatrix Goddesses
Live on Webcam
Hundreds To Choose From

The Absolute Best Femdom Phone Sex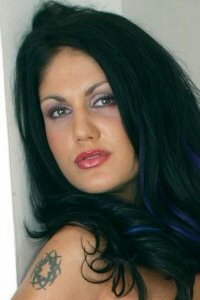 Call Domina Cinara Now
1-877-274-8292
$1.99 minute
10 minute minimum
Book 60mins get 10mins FREE
Toll Free - No Connect Fee
Credit Card Only - Discreet