A Huge Dildo For My Puppy Slave – Strapon Dominatrix
By: Domina Cinara - February 18th, 2010

I know most people think you're sick if you enjoy being cruel…
We're supposed to be nice to one another… to care and share and whatever.
I don't have any problem with being nice, it's just that when I want to be mean…
I'm damn well going to be… and I'm going to enjoy every moment of it…
Because I am a sexual sadist, who can be a very cruel dominatrix…
And I make no apologies for embracing that which makes me happy.

Puppy Slave Valentine – Part III – "Sleepy Girl Gets Her Surprise"
Femdom Stories
(By: Strapon Domina Cinara) The 7 inches of dildo that were inside of my pussy felt amazing… and I knew they'd feel even better once the external part of the strapon was inside of my puppy girl's well trained asshole. She was just one room away, and after all the ass licking and facesitting we had done that afternoon, I was aching for the kind of orgasm I get from ramming a huge dildo up a hot slut ass.
I've had anal sex with more slaves than I can count… and yet I still get flooded with this sexual intensity every time I know there's a tight hole waiting for me.
Sometimes it manifests as this dark smile lighting up my eyes… a reflection of that feeling of total control and domination that comes with thrusting a strapon cock into the tight ass of a slave… a light in my eyes that grows brighter and more intense as each inch disappears into that helpless hole. Exhilarating and intoxicating, almost to the point of consuming me, but I still retain a solid degree of restraint… just enough to keep myself from going over the edge.
But other times the feeling is too much… this aggressive mix of single minded arousal and sadistic ache that makes me want to just tear into whatever is before me… ripping it open so I can get as deep inside of it as I can… forcing my cruel domination on it as painfully and absolutely as possible… pounding and thrusting without a thought given to anything but what I desire. I could feel this coming over me as I walked slowly through the apartment… the want to lose control to this dark extreme that's inside of me… to feed it with the kind of femdom strapon sex sick bastards like myself get off to… just like I have so many times before.
When I got back into my bedroom, I stood silently over my still sleeping puppy slave, slowly stroking the foot of huge cock that hung from the harness I was wearing… enjoying the feel of it in my hands… and loving the way the movement shifted the 7 inch long interior dildo that was inside my pussy. Part of me wanted to tear her ass apart… I have before… I've made her cry and scream in pain, tears streaming down her face while her body shook with the kind of uncontrollable convulsions one can only get from a deep anal orgasm. Sobbing hysterically, and yet begging me not to stop… and me not wanting to because what I was doing to her is what I need.
She looked so sweet and beautiful, sleeping softly before me… her body curled in a little ball… soft, thin arms wrapped around her chest… full lips parting slightly with every breath… lost in a happy puppy dream. I hadn't been in the mood for any heavy lesbian domination. I'd planned on sharing a long night of strapon sex with her… locked together with me inside her pussy and ass… trading orgasms as we moved back and forth with one another in bed. I still wanted that…it perfectly matched the afternoon of softer lesbian domination we'd spent together… but now the demoness inside of me was calling. And I have a lot of trouble saying "no" to it.
What I needed was a male slave here with us. My head was spinning with the want to hurt someone… and if I had a male slave tied in the corner right now I could let the sadism rage all over him. Puppy would wake up and watch from the bed… making excited noises as she urged me on… laughing happily at his cries for mercy… jumping down to crawl next to him so she could use her teeth to bite as my hands did horrible things to his naked body.
I realized my hands had begun clawing at the huge dildo I was wearing… no longer stroking, but instead twisting and crushing in unconscious reaction to the thoughts that were in my head… mimicking what I imagined I would be doing to the real cock of a male slave if I had one here… and I was making far more noise than before.
I looked down and saw her eyes open… and my lovely puppy slave saw the look in mine. Her lips curved into a knowing smile as she rolled over onto her belly… her arms stretching out before her, crossing at the wrists as if to be bound… her ass lifting itself up to me.
I'll finish the rest of this lesbian story soon… I've got myself in a mood and I'm going to go satisfy it now. When this link is active – femdom strapon sex – the rest will be here.


Domina Cinara
Femdom Stories – Erotic Audio
Strapon Dominatrix Phone Sex
1-877-274-8292

When I have more time I'll record some long erotic audio clips…
Edited versions of femdom stories like those that will be posted here.
But what I'd really like to do is a full guided masturbation session…
With step by step instruction… even if the timing is hard to do in a recording.
Of course, it will probably have a nasty good orgasm denial ending ~grinz evil~

Cruel Dominatrix Pictures – Extreme Femdom Stories – Exploited Sex Slaves
Free Leather and Latex Picture Gallery – Dozens of Free Sample Movies.

Listed Under: Strapon Sex
Tags: Anal Sex, Dominatrix, Femdom Stories, Huge Dildo, Lesbian Domination, Puppy Slave, Strapon Dominatrix
Comments (1)
Speak to the Dominatrix -
Dominatrix Phone Sex
Domina Cinara
1-877-274-8292

$2.49 minute
10 minute minimum
Book 60mins get 10mins FREE
Toll Free - No Connect Fee
Credit Card Only - Discreet
My Schedule
Phone Sex Schedule
Email Address
DominaCinara@gmail.com
Instant Message
YIM - DominaCinara
AIM - DominaCinara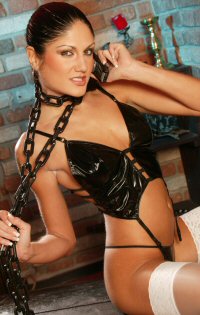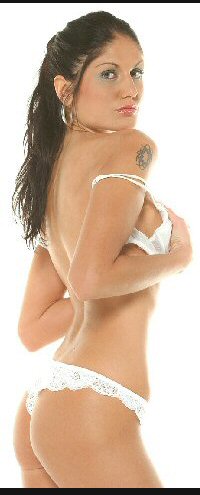 BDSM Sex Dates
Fetish Singles Dating
Real Girls Looking For You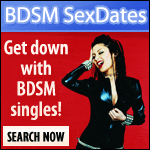 The English Mansion
Extreme Femdom Erotica
Dominatrix Pictures and Movies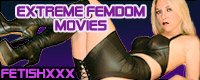 Strapon Tryouts
Extreme Femdom Strapon Sex
Free Videos and Pictures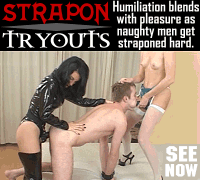 Cruel Humiliatrix
Bad Young Girls Love...
Small Penis Humiliation
ImLive Fetish
Sexy Dominatrix Goddesses
Live on Webcam
Hundreds To Choose From

The Absolute Best Femdom Phone Sex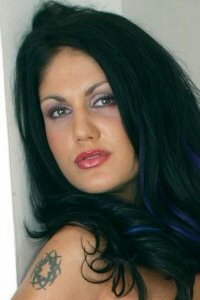 Call Domina Cinara Now
1-877-274-8292
$1.99 minute
10 minute minimum
Book 60mins get 10mins FREE
Toll Free - No Connect Fee
Credit Card Only - Discreet