My Slave Tastes So Good And Her Clit Is Huge
By: Domina Cinara - February 20th, 2010

I love watching how my puppy slave gets when she needs sex badly.
I intentionally torture her with orgasm denial to make it even worse.
Like a dog going savage from not being fed…
My puppy slut gets a little crazy when she reaches a certain level of need.
When her huge clit gets all swollen… her tight young ass is best to fuck.
And that's when I have her go fetch me one of my huge strapon cocks.
She looks so hot crawling back to me on all fours with it in her mouth.

Puppy Slave Valentine – Part IV – "Her Huge Clit Tastes So Good"
Lesbian Domination Stories
(By: Strapon Domina Cinara) She looked so hot like that… kneeling on the bed with her face down in the blankets… her arms stretched out before her, wrists submissively crossed as if waiting for me to bind them… her backside up with legs spread slightly apart… ass and pussy willingly offered to me.
When my puppy slut awoke and saw the huge strapon cock I was wearing, she had happily moved into the proper position for her domina to ass fuck her. I stood behind her for a few moments, naked but for the 12 inch long dildo I was wearing, with the 7 inches on the interior of the harness shifting easily in my overly wet pussy. Those thoughts of male slave torture and femdom ballbusting disappeared from my mind as I stared down at that beautiful slave girl bottom.
Such a wonderfully curved ass, with such soft, unblemished skin… I reached out to touch her, letting my long red fingernails gently tease her cheeks as my hands moved in slow circles around her ass. She made a soft whimpering sound and wiggled her butt… impatient for me to enter her… but I just let my fingernails dance softly on her skin, teasing her more.
I knew her asshole was aching for my strapon, and I could see her pussy was already getting very wet. I was teasing myself as much as I was her, waiting like this, letting my long fingernails play with the soft skin of her ass. But when I saw those lips open slightly as she got more excited, I just couldn't resist.
Dropping down behind her I forced my face between her legs to taste her… my tongue was immediately coated in the warmth and wet of her pussy as it pushed past her lips to lick the hot pink inside. She let out a mix of squeal and moan at this unexpected but welcome intrusion… her ass shifting back on my face, trying to settle it in deeper. I pushed my tongue in as far as it would go, holding it there for a moment, savoring how amazing she felt… then I lifted my head up, parting her lips wide and licking all the way up past her pussy to her ass. I hovered there… kissing and licking the tight hole I would be fucking so very soon. Puppy's moans changed to a long, deep sigh and her ass shook with a shiver of pleasure. I didn't shove my tongue into her butt – ass eating and mouth fucking anal sex was for slaves, not a dominatrix – I instead drew teasing circles around the opening for almost a minute before sinking down again to devour her pussy and clit.
My teeth bit and pulled on her lips, gnawing them lightly to make her squirm… but when I felt how swollen her clit was my attention was fixed. My lips closed tight around that oh-so-sensitive, helpless bump… sucking on it to make it swell more as my teeth tried to catch it in their painful embrace. She squirmed a lot more at this and my hands shot out to repeatedly slap her thighs and ass hard, commanding her to stay put. Puppy slave has a wonderfully huge clit – something that really fucking turns me on – and I love to torture it (I should open a lesbian domination and femdom stories blog just about her huge clit and what I do to it ~laughs~… but I'd probably get little story telling done because just thinking about that monster thing get me all worked up). I knew she would orgasm soon so I timed things just right… playing and teasing her mercilessly close to orgasm before I suddenly stopped.
Pulling my face out from between her legs, I slapped one of her ass cheeks hard again to remind her not to move (actually, I just love slapping ass)… then I walked to the nightstand to get some anal lube. My face was coated in the wet of her pussy… and now my strapon was going to be coated in her tight ass.
Two more parts to go in this femdom story… when the next chapter is up, this link will be active – forced lesbian strapon sex – and that'll be soon.


Domina Cinara
Femdom Stories – Erotic Audio
Femdom Facesitting Phone Sex
1-877-274-8292

I play all sorts of tease and denial games with my puppy slave…
She thinks all of them are cruel… because she's such a needy slut.
Just like the training of a male sex slave…
Lesbian domination is often best enforced through denial of orgasm.
Tease and denial can make a female just as crazed with need as a male.
And both are so much fun for a cruel dominatrix to manipulate.

Listed Under: Strapon Sex
Tags: Anal Sex, Femdom Stories, Lesbian Domination, Puppy Slave
Comments (0)
Speak to the Dominatrix -
Dominatrix Phone Sex
Domina Cinara
1-877-274-8292

$2.49 minute
10 minute minimum
Book 60mins get 10mins FREE
Toll Free - No Connect Fee
Credit Card Only - Discreet
My Schedule
Phone Sex Schedule
Email Address
DominaCinara@gmail.com
Instant Message
YIM - DominaCinara
AIM - DominaCinara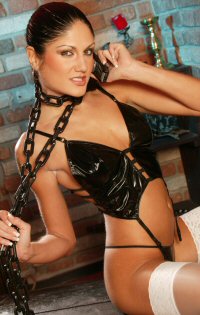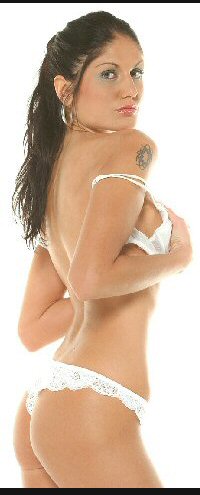 BDSM Sex Dates
Fetish Singles Dating
Real Girls Looking For You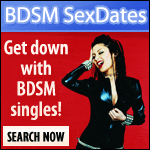 The English Mansion
Extreme Femdom Erotica
Dominatrix Pictures and Movies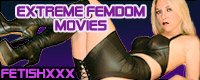 Strapon Tryouts
Extreme Femdom Strapon Sex
Free Videos and Pictures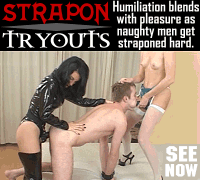 Cruel Humiliatrix
Bad Young Girls Love...
Small Penis Humiliation
ImLive Fetish
Sexy Dominatrix Goddesses
Live on Webcam
Hundreds To Choose From

The Absolute Best Femdom Phone Sex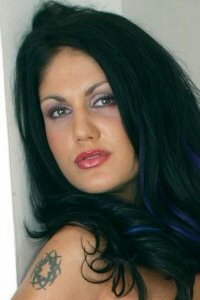 Call Domina Cinara Now
1-877-274-8292
$1.99 minute
10 minute minimum
Book 60mins get 10mins FREE
Toll Free - No Connect Fee
Credit Card Only - Discreet