My Puppy Slut Takes Every Inch – Lesbian Strapon Sex
By: Domina Cinara - February 22nd, 2010

I often change the names and locations in my femdom stories…
Especially those that involve forced femdom scenes.
Some of the things I've done could get me into quite a bit of trouble.
And my sordid stories must have a happy ending for their heroine.

Puppy Slave Valentine – Part V – "Puppy Takes Every Inch"
Lesbian Strapon Sex
(By: Strapon Domina Cinara) I don't always use lubricant during anal sex… unless you count residual saliva from the mouth fucking I often give a slave before entering his/her ass. I use it during the early stages of anal training, and when I when I want to feel my cock slide easily in and out of a tight asshole. More violent, forced strapon sex with an anal pain slut or someone I just want to hear scream, will be a dry ass fuck for sure… but just because I'm a dominatrix with a lovely sadistic streak doesn't mean I don't have lube handy. As for when I'm in the mood to be cruel, I'd say I'm just as rough during lesbian strapon sex as I am with the male slaves I use… like I've said before, seeing girls cry turns me on just as much as boys, just in a slightly different way. Besides, the holes I use like rough sex.
As I coated the huge dildo I was wearing with a nice layer of anal lube, I watched as my puppy slut waved her backside slowly back and forth, humming and giggling to herself in anticipation of what was to come. She turned her head to look at me with a smile on her face, and started rocking her ass back and forth as if I was already pounding away inside of her… she wanted her strapon domina to use her slut ass so very badly… and she wanted an anal orgasm just as bad.
Her pussy was soaking wet, and her huge clit had pushed out past the hood… I wanted her asshole to be just as wet as her cunt, so I pushed the tip of the lubricant bottle into her tight hole and gave it a good squeeze. She backed her butt up onto the bottle, trying to get it in further… greedy anal slut. She'd swallow the whole damn thing if given the chance.
The cock I was wearing was about 12 inches long… a glossy black shaft broken by six rings – "for her pleasure" ~laughs~. As I pressed the head of it against her tight young asshole, I braced her butt with my free hand, knowing damn well that she would buck back on the huge dildo the instant she felt it against her – it's something of a game we play almost every time we have lesbian strapon sex. Sure enough, the greedy slut wanted to feel the strapon forced into her ass as fast as possible, and she tried to lung back onto it the moment it was in position to enter her. With my left hand I pushed her back, as my right slapped the soft flesh of her bottom multiple times, commanding her to be still. Sufficiently scolded, the little puppy slave obeyed, dropping back into proper position while making soft, whimpering sounds. She knew who owned her… and who owned her asshole.
I've been training her for lesbian strapon sex since she was a teenager (forced bi anal sex with male stud slaves came later) – she's not difficult to enter. With my hands on her hips to keep her in place, I forced the tip of the huge dildo into her ass. All it takes is getting inside an inch or two, then an asshole will open up for you easily in no time ~tries to keep an innocent look on her face after typing that~… you just don't listen if they start whining, unless you're a cruel strapon dominatrix like me and get turned on by it… then you listen to every single wonderful sound… just not the way they want you to hear it ~grinz evil~
My puppy slave never whines when I enter her ass… she only whines when I make her wait for it.
The final chapter of this lesbian domination story is coming up next… it's written already and I'll post it tomorrow here, then I'll activate this link – forced lesbian strapon sex


Domina Cinara
Femdom Stories – Erotic Audio
Femdom Strapon Phone Sex
1-877-274-8292

Just before her twentieth birthday, I forced my puppy slave to work as a stripper.
This was a couple of years ago, when we were living in San Francisco.
I wanted her trained as an exotic dancer… lap dances, stage and pole.
The exhibitionist in her loved it… and I loved all the money she made for me.
I have a nasty good femdom story I should tell about one night in the strip club.
That one starts as some hot lesbian strapon sex… but then gets very heavy…
When this stupid fucking guy sticks his asshole nose where it doesn't belong.

Listed Under: Strapon Sex
Tags: Anal Sex, Huge Dildo, Lesbian Domination, Puppy Slave, Strapon Dominatrix
Comments (3)
Speak to the Dominatrix -
Dominatrix Phone Sex
Domina Cinara
1-877-274-8292

$2.49 minute
10 minute minimum
Book 60mins get 10mins FREE
Toll Free - No Connect Fee
Credit Card Only - Discreet
My Schedule
Phone Sex Schedule
Email Address
DominaCinara@gmail.com
Instant Message
YIM - DominaCinara
AIM - DominaCinara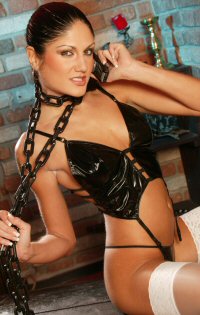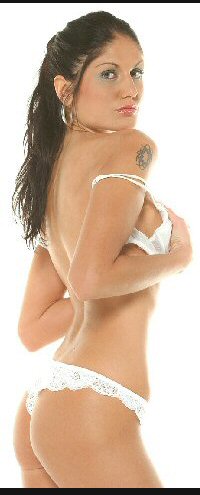 BDSM Sex Dates
Fetish Singles Dating
Real Girls Looking For You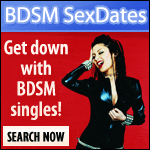 The English Mansion
Extreme Femdom Erotica
Dominatrix Pictures and Movies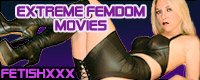 Strapon Tryouts
Extreme Femdom Strapon Sex
Free Videos and Pictures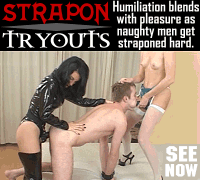 Cruel Humiliatrix
Bad Young Girls Love...
Small Penis Humiliation
ImLive Fetish
Sexy Dominatrix Goddesses
Live on Webcam
Hundreds To Choose From

The Absolute Best Femdom Phone Sex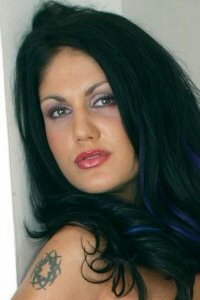 Call Domina Cinara Now
1-877-274-8292
$1.99 minute
10 minute minimum
Book 60mins get 10mins FREE
Toll Free - No Connect Fee
Credit Card Only - Discreet