Public Chastity Belt Punishment of a Male Slave
By: Domina Cinara - February 26th, 2010

A chastity belt is more than just a form of punishment and cock control.
It's often exciting to wear… which is very beneficial to training.
The excitement of being locked a device that removes the ability to touch himself…
Rapidly increases the intensity of the sexual frustration the wearer feels…
Forcing the male slave to quickly learn to deal with these emotions.
Chastity Belt Punishment
(By: Strapon Domina Cinara) I have a male chastity slave who has been very naughty… and I'm pondering what kind of punishment should I drop on his head?
I've been keeping him in orgasm denial on and off for the last 3 months… and he's normally very obedient. The only punishment he's received before has been in response to the occasional nocturnal emission – I don't care if you can't control it, an orgasm is an orgasm… awake or asleep, if I don't permit it, you don't have it. Otherwise his slave training has been going very well.
But this time he's done something extra bad… he had sex with a girl without permission and came inside of her ~puts her Holy Shit! face on~… yeah, I know… what the hell was he thinking!?! This small cock little bitch isn't good enough to have sex with women, and orgasm denial is an absolute if I say so, no matter what.
Now, he says he couldn't help it, he got drunk and didn't mean to. Yeah right, more like he finally found a dim wit bimbo that didn't laugh herself silly at the sight of his small cock and so he went for it. Unacceptable.
Basic chastity belt punishment isn't going to do this time… he did a lot more than just cum. Cock and ball punishment would give me a nice sadistic fix, but that's not enough either… though I'll probably do plenty of that anyway as a sort of selfish appetizer for me ~grinz~.
I need to do something really evil to him. Something soaked in male humiliation to give a nice, long lasting flavor to the physical suffering I intend for him.
To start with, he's going to wear a male chastity belt out in public all weekend, over his clothes (it has "I Wear This For Domina Cinara" clearly written on the front ~grinz~)… and he'll be forced to go out like that. The shame will eat him alive, but also make his little penis very hard… which that tight device will turn into an appropriately uncomfortable experience for him. He loves femdom humiliation as much as he hates it, and the memory of his shame will continue to both excite and embarrass him for weeks… which will feed the intensity of his coming denial since he won't be able to masturbate to the memory… and that will help get his chastity training back on course. A good beginning, but chastity belt punishment is only a small start that's not near enough of an answer for what he did. No one violates orgasm denial with me.
He'll be on his cell phone with me when he's out, so I can make sure he goes to heavily trafficked public places… that and I want to hear all the laughing and comments people make – it'll be so damn hilarious I can't wait. I love doing shit like this to slave boys.
I'll make him find people who will talk to me on the phone. There's always some ballsy young girls who jump at the chance to pick on a guy like this. I'll make him find them so we can laugh at him together and they can tell me if he's really doing what I command. He'll be forced to tell them all about how I own him, why he's wearing the chastity belt, and just what he did to deserve this punishment.
But I have to do something more to him… a lot more… something not too extreme, but very cruel and creative. What I come up with will be wonderfully nasty for sure.


Domina Cinara
Femdom Stories – Erotic Audio
Orgasm Denial Phone Sex
1-877-274-8292

The threat of public humiliation is a powerful weapon in the arsenal of a dominatrix.
The male ego is fragile enough already… it doesn't handle public embarrassment well.

Listed Under: Male Chastity
Tags: Chastity Belt Punishment, Male Humiliation, Orgasm Denial
Comments (4)
Speak to the Dominatrix -
Dominatrix Phone Sex
Domina Cinara
1-877-274-8292

$2.49 minute
10 minute minimum
Book 60mins get 10mins FREE
Toll Free - No Connect Fee
Credit Card Only - Discreet
My Schedule
Phone Sex Schedule
Email Address
DominaCinara@gmail.com
Instant Message
YIM - DominaCinara
AIM - DominaCinara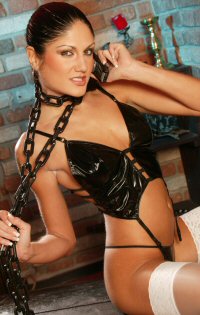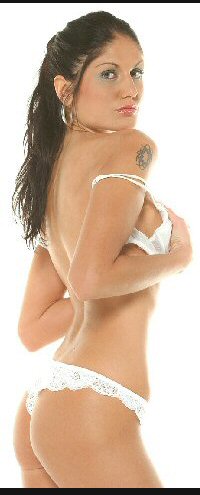 BDSM Sex Dates
Fetish Singles Dating
Real Girls Looking For You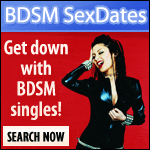 The English Mansion
Extreme Femdom Erotica
Dominatrix Pictures and Movies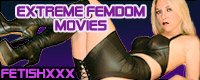 Strapon Tryouts
Extreme Femdom Strapon Sex
Free Videos and Pictures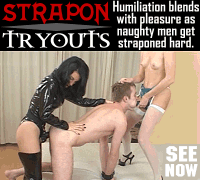 Cruel Humiliatrix
Bad Young Girls Love...
Small Penis Humiliation
ImLive Fetish
Sexy Dominatrix Goddesses
Live on Webcam
Hundreds To Choose From

The Absolute Best Femdom Phone Sex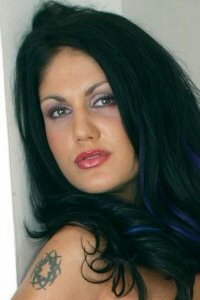 Call Domina Cinara Now
1-877-274-8292
$1.99 minute
10 minute minimum
Book 60mins get 10mins FREE
Toll Free - No Connect Fee
Credit Card Only - Discreet