Just Lying In Bed… Wearing a Huge Strapon Cock
By: Domina Cinara - May 14th, 2010

Many of my femdom stories revolve around forced femdom strapon sex.
It's only natural that one would be focused on something they truly enjoy.
I've never been all that big on diamonds or jewelry…
My perfect accessory is a nice strapon harness hung with a long, thick dildo.
And maybe a braided leather single tail whip… those are damn nice too.
Put them both together and I'm a very happy girl.
Femdom Strapon
(By: Domina Cinara) So I'm staying in tonight… I've been out almost constantly the last couple weeks and I need a break.
That doesn't mean I'm not in the mood to do something nasty…. I'm always up for perversion ~grinz~. I just think I'm going to stay home and enjoy myself by taking dominatrix phone sex calls all night… see what kind of dirty fetish shit you boys can entertain me with.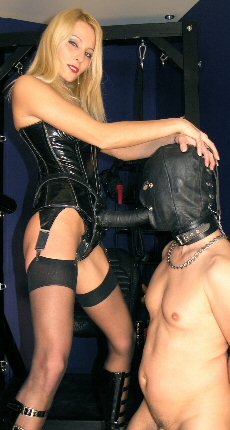 When I first sat down to write something here, I started thinking about what topic I wanted to discuss. I thought about small penis humiliation as I got the first few lines out, but then "strapon" popped in my head… and of course that led to me wanting to put one on.
You know what I mean… when you get that "urge"… that strong sexual urge when you think about some fetish or fantasy and this warm wave comes over you… and you really want to masturbate right then and there. Your heart rate goes up a bit and you feel flushed and aroused… yeah well, that's how I get when I think about strapon sex.
So now I'm back in front of the computer, sitting here typing this out, but now I'm wearing a long thick black strapon cock. I decided to put on one of those way-too-big ones… it's beyond huge… like 24 inches long and near 4 inches in diameter… soft and really heavy… the shaft perfectly smooth, topped with a molded penis head… and yeah, none but the most heavily trained extreme bend over boys could handle this huge thing.
It feels so good wearing this monster cock, and my clit is all worked up over it – nice and hot and tingly. When I slip into a strapon it makes my body feel all electric and excited… powerful and alive… but this lethal monstrosity takes it to another level. Like this intense feeling almost like blood lust comes over me ~laughs~… and I keep getting these wonderful chills through my body as I think about what kind of strapon sex I'd have with this thing – ruthless… brutal… extreme… savage… barbaric… or in other words, what I call uninhibited, flat-out fun… for me ~smiles sweet~.
My puppy slave gets both scared and excited when she sees this thing on me… it makes her pussy wet but it's too big for her to take – her eyes are bigger than her pussy or ass, and I don't want to blast her bottom out to the point needed for this thing. I sometimes put it on and let her kneel between my legs and masturbate while she plays with it… it's so cute how timid the filthy puppy slut gets around this monster cock…. I let her put it between her legs and slide along the shaft, imagining she's fucking it until she has an orgasm. I have another that's even bigger which is too clumsy to try to wear (and it's not fitted for strapon sex anyway)… sometimes I let her sleep with it, all curled up like it's her teddy ~smiles~
So now I'm in the mood to do some strapon phone sex calls… and I'm all ready and waiting to play. I'm sort of torn between wanting to do some anal training or forced strapon cocksucking.
I think I want to just sit here with my legs spread wide open while some naughty boy sucks my huge strapon cock. I'd have him crawl up to me as I sit on my leather couch and get his face working down there real nice… kneeling between my legs like a doggy boy. I know this one is far too big to be forced down a slave boy's throat, but I still want to watch as he tries to suck and fuck it with his mouth. I want to beat his face with it… smacking his lips swollen with this huge dong… whipping him back and forth with it as he begs for a taste… grabbing his hair as I try to force him down on it… fucking cocksucking whore that he is ~laughs~.
Too bad this one doesn't "cum"… I could have him lick and stroke it to orgasm and unload like a cup of "cum" all over his slut face. That would be real hot ~grinz~


Strapon Dominatrix Cinara
Femdom Stories – Erotic Audio
Strapon Phone Sex
1-877-274-8292

"Pegging" is another word for femdom strapon sex with a male slave…
I guess some bend over butt boy wanted a name for his fetish.
Doesn't matter to me what you call it… you're still getting ass fucked hard and deep.
Live Femdom Sex Shows – Fetish Fantasies and Humiliation with Hot Webcam Mistresses.
Watch her command you on webcam… and if you want, connect your own so she can see you too.
Dominatrix pictures and bios for every sexy girl – the hottest fetish clothing and sex toys.

Listed Under: Strapon Sex
Tags: Huge Dildo, Phone Sex, Puppy Slave, Strapon Dominatrix
Comments (4)
Speak to the Dominatrix -
Dominatrix Phone Sex
Domina Cinara
1-877-274-8292

$2.49 minute
10 minute minimum
Book 60mins get 10mins FREE
Toll Free - No Connect Fee
Credit Card Only - Discreet
My Schedule
Phone Sex Schedule
Email Address
DominaCinara@gmail.com
Instant Message
YIM - DominaCinara
AIM - DominaCinara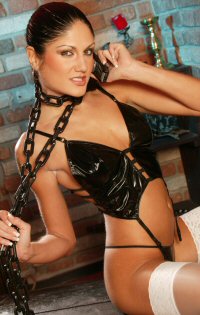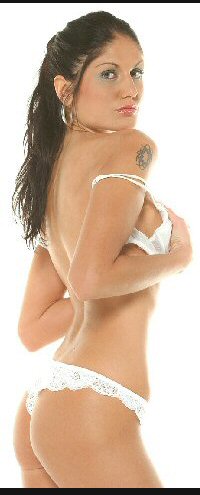 BDSM Sex Dates
Fetish Singles Dating
Real Girls Looking For You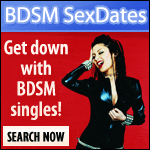 The English Mansion
Extreme Femdom Erotica
Dominatrix Pictures and Movies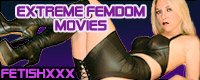 Strapon Tryouts
Extreme Femdom Strapon Sex
Free Videos and Pictures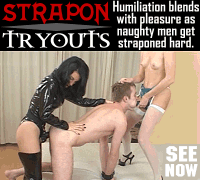 Cruel Humiliatrix
Bad Young Girls Love...
Small Penis Humiliation
ImLive Fetish
Sexy Dominatrix Goddesses
Live on Webcam
Hundreds To Choose From

The Absolute Best Femdom Phone Sex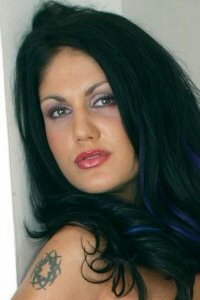 Call Domina Cinara Now
1-877-274-8292
$1.99 minute
10 minute minimum
Book 60mins get 10mins FREE
Toll Free - No Connect Fee
Credit Card Only - Discreet