Free Erotic Audios
By: Domina Cinara - January 13th, 2010
This is a list of all the free erotic audios and sexy tease samples I've posted here so far. Each is ready for you to listen to, no membership or anything like that needed. Just click the link next to the title and description to go to where the MP3 is located on this site. All of the clips are basic MP3 files that will play directly through media player or other comparable software.
All of these erotic audios are written and recorded by me, Domina Cinara, unless a different author is clearly credited in the notes of the respective clip. They are my property, they are copyrighted, and I will go after any lame ass bitch that steals my work, whether to re-record and pass them off as their own, or try to sell them in some way.
———————————————————————–
• Sexy Tease Audio - Pent Up Sexual Aggression – This one was written about the time I was away from dominatrix phone sex, and what I intend to do to you now that I'm back. It's not long, but it makes its point ~grinz~

• Foot Tease Audio – I Love These Sexy Stiletto Heels – They look so hot on me, and I feel so good wearing them… I know your cock and balls will feel good too, when I let these sexy heels tease and play with your naked body. Listen to me tell you all about it.
———————————————————————–
• Guided Masturbation Audio – How About Some Guided Cock Stroking? – I think it's about time we started training that cock up to the standard I demand. This erotic audio is going to be our beginning… a masturbatrix and her new cock toy. You better do exactly as you're told no matter how much I tease… and don't you dare cum without permission!

• Masturbatrix Audio – The Plaything of a Masturbatrix – No more daydreaming about what guided masturbation would be like under the control of a sexy, demanding woman. Now you're going to have a real masturbatrix use you as her plaything. This erotic audio opens the door to so many possibilities… if you're ready to do as you are told.

• Tease and Denial Audio – I'm Going To Tease You Til You Beg To Cum – The title of this erotic audio speaks for itself, making my intentions very clear. Prepare to submit yourself to my total cock control… or prepare to suffer the agony of blueballs and orgasm denial until you beg to cum the way I demand.
———————————————————————–
• Femdom Audio Stories – Rope Bondage and Strapon Sex Part I – He was bound and spread wide open… and the huge dildo I was wearing was aching to be deep inside his ass. I wasn't going to disappoint it. And he was going to take every inch.

• Femdom Audio Stories – Rope Bondage and Strapon Sex Part II – As his ass began to give itself up fully to my thick cock, the slave started to moan and gasp like a male whore who loves being strapon fucked by his dominatrix.

• Femdom Spanking Audio – My New Male Slave Needs A Good Spanking – What better way could there be to introduce a boy to his new life as the slave of a dominatrix, than the application of a leather gloved hand to his bare bottom. I firmly believe that male spanking is appropriate not just as punishment, but as a solid means to start the training of a a new pet.
———————————————————————–
• Small Penis Humiliation Audio – The Cock That Never Grew Up – Well now, this erotic audio obviously isn't going to be about masturbation now, is it? You just don't have enough penis down there for me to bother with. But why should I waste time writing about that here, when this audio will explain my feelings very clearly to your pathetic ass.
———————————————————————–
• Sissy Audio – Are Those Your Sissy Panties? – While I was moving, someone stole a pair of my panties… and I bet I know exactly which naughty sissy slut is guilty. Wait til I get my hands on you little miss… I've got a paddle waiting for a play date with your tender bottom.

• Forced Feminization Audio – Forced To Become A Pretty Girl For Me – I want to play with a hot young girl tonight, so a clumsy "tomboy" like you just won't do. I'm going to transform you into the pretty sissy boy I know you can be… and you have no say in the matter. Crossdressing is just the beginning… I intend a full forced feminization for you. You're going to look so sexy in a tight dress and stiletto heels once your real tits have grown in.

• Strapon Sissy Audio – A Pretty Girl Loses Her Virginity – Your feminization has gone even better than I ever thought it would. I knew you'd be hot, but not this hot! Your tits have gotten so big, and the curves of your ass make me think of nothing but fucking you. I've kept you virgin long enough… time for me to pop that sissy boy cherry… and I've got just the right strapon cock for it.
———————————————————————–
You can also take a look at another archive of all my recordings, done in a different style, by going to this page in my diary – Free Erotic Audio. It includes longer introductions to each MP3.
If you are interested in having me write and record personal femdom audios for you alone… or have erotic audio stories you've written yourself and would like me to record, just contact me through my Email address and we can talk about it.

 - Domina Cinara
The Best Dominatrix Phone Sex



Speak to the Dominatrix -
Dominatrix Phone Sex
Domina Cinara
1-877-274-8292

$2.49 minute
10 minute minimum
Book 60mins get 10mins FREE
Toll Free - No Connect Fee
Credit Card Only - Discreet
My Schedule
Phone Sex Schedule
Email Address
DominaCinara@gmail.com
Instant Message
YIM - DominaCinara
AIM - DominaCinara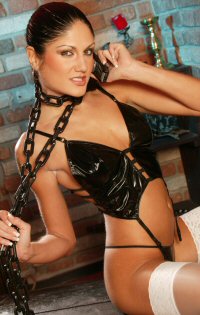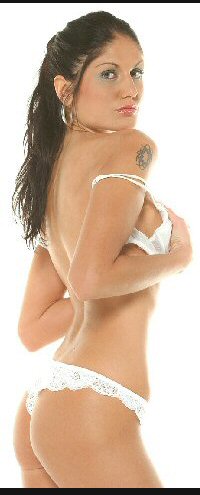 BDSM Sex Dates
Fetish Singles Dating
Real Girls Looking For You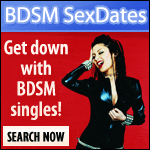 The English Mansion
Extreme Femdom Erotica
Dominatrix Pictures and Movies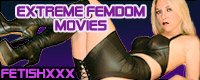 Strapon Tryouts
Extreme Femdom Strapon Sex
Free Videos and Pictures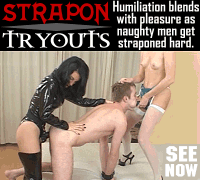 Cruel Humiliatrix
Bad Young Girls Love...
Small Penis Humiliation
ImLive Fetish
Sexy Dominatrix Goddesses
Live on Webcam
Hundreds To Choose From

The Absolute Best Femdom Phone Sex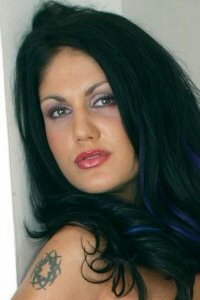 Call Domina Cinara Now
1-877-274-8292
$1.99 minute
10 minute minimum
Book 60mins get 10mins FREE
Toll Free - No Connect Fee
Credit Card Only - Discreet