Femdom Stories
By: Domina Cinara - January 21st, 2010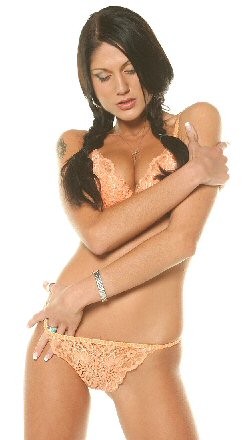 This page collects all of the stories I have written in this femdom diary since opening it in January of 2010.
I first became involved with BDSM when I was a teenager, so these reflect only a small fraction of what I've done in real life. The majority are taken from my experiences as a dominatrix, both professional and personal, leaning towards more extreme subjects and recent events.
Since this is a diary, I write in a more conversational style than any expected short-story format. It fits better.
I publish my femdom stories in chapters, one part at a time. To make it easier to find respective starting points, I'm collecting them all here with links to the first part of every story, along with short plot descriptions. From there, each chapter will have a link at the end of its page leading to the next part of the series.
The title of each story is underlined next to it's link. I can't include these in the heading of each post, so I've put the story title at the top of each episode's page, and next to it, the chapter number and it's individual name.
I write a lot more than just BDSM stories here… this is a diary, after all… so check out the "Categories" and "Tags" lists to the left for the fetish(s) that interests you… or just click "Home" to go to the diary's main page.
The "Femdom Erotica" section to the right lists the audios I've recorded, along with my dominatrix pictures gallery.


Note – I intentionally change some details to make certain individuals less identifiable in the interest of respecting their privacy. I do the same with some of the particulars in my more extreme stories in the interest of understandably covering my own fucking ass ~grinz~.

———————————————————————–

Femdom Stories
These are tales written about specific sexual experiences… things that have happened to me in real life. Sometimes I leave things out, sometimes I embellish as my own mood takes me, but nothing is purely fictional here.
• Femdom Strapon Stories – Violated In The Park – After a night of doing dominatrix phone sex calls I'm left with an itch that I really need to scratch… one that will only be satisfied by me using a huge dildo on the ass of a bound, naked man. But normal strapon sex isn't going to do it this time… the sadist in me is demanding to be fed.
• Lesbian Domination Stories – Puppy Slave Valentine – A description of what I did this Valentine's Day… a dominatrix home alone with her dirty little puppy slut, naked together in bed and the bathtub… an afternoon of femdom facesitting and ass worship with her puppy tongue all over my hot body and deep inside my tight ass… leading to a night of lesbian strapon sex with a double dildo harness bringing us both repeatedly to orgasm.
• Sexual Impalement Stories – Forced To Have One Last Orgasm – Semi-fictional story I wrote in reaction to readers interested in my sexual impalement fetish. Forced femdom scene describing the fate of a male slave sentenced to suffer extreme torture at the hands of a hooded dominatrix and a devious slave girl who can't wait to see him suffer. I've also recorded this story as a long femdom audio.

———————————————————————–

Dominatrix Stories
These are personal reflections from my femdom diary… posts written about specific BDSM subjects rather than events, using personal experiences to color and develop whatever it is I'm thinking about.
• Dominatrix Stories – From Foot Torture to Foot Worship – Thoughts on my earliest experiences with this fetish… from exploiting the sensitivity of the human foot and enjoying the exquisite pain inflicted… to the underlying theme of female domination and obeisance that resides at the core of the fetish.
• Brutal CBT Stories – He Said He Could Handle Brutal CBT… He Was Wrong – Description of a dominatrix phone sex call I had with a smart mouthed male who made the mistake of bragging to me about how he could handle any kind of cock and ball torture.

———————————————————————–

In the future I plan to record long audio versions of some of these BDSM stories. Obviously I'd have to edit them a bit first to make them take on more of a script style for reading. They'll be posted in the Erotic Audio Stories section of this blog when ready.
Comments are welcome, written either below or attached to the particular chapter and story. If you have questions about something I've written or want to know more details about a specific event or person in my life, you may also write asking about these things.


– Domina Cinara
The Best Dominatrix Phone Sex



Speak to the Dominatrix -